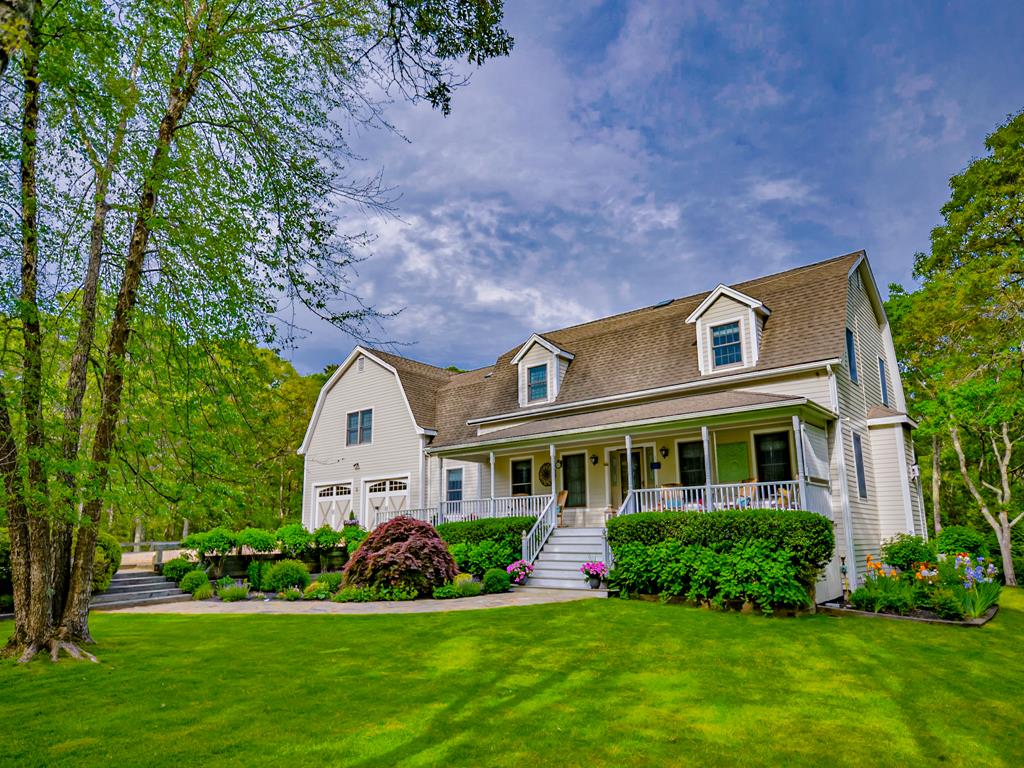 8 Puritan Drive
Oak Bluffs
8 Puritan Drive
Starting at $8000 / week
The Weku house is a luxurious, 5,000 square foot home located on a generous 1.3 acre lot with meticulously maintained grounds in Oak Bluffs. This stunning home was fully renovated in 2015 with elegance and craftsmanship built into every room. It has been elegantly decorated with beautiful, modern designer furnishings making this home a truly unique retreat.

This home features 5 bedrooms and 5 ½ bathrooms as well as an attached 750 square foot private apartment. The Apartment features the same beautiful attention to detail and luxury as the main house with a fully equipped gourmet kitchen, open floor plan, private bathroom and in-unit washer and dryer. To top it off, this addition features a private deck with bistro seating, perfect for a romantic glass of wine or morning cup of coffee.

If you are looking for activity and family fun, the fully finished, top of the line, basement offers something for everyone. There is a custom built bar and a pool table as well as a fitness center and a teen "Play Zone" that has been equipped with a Playstation 4, Wii gaming consoles, a 40" HD TV and a myriad of board games. For movie nights at home, the Weku house delivers with a home theater featuring a 70" 4K HDTV with surround sound to bring any movie to life.

For those seeking a home that truly has it all, the Weku house delivers a one of a kind experience sure to make memories that will last a lifetime.

Property Details
Sleeps: 10
Bedrooms: 5
Bathrooms: 5 Full Baths / 1 Half Bath
Additional information
BEDROOMS:
#1 - Primary suite, king, private bath (1st Floor)
#2 - Suite, king, private bath (2nd Floor)
#3 - Queen bed (2nd Floor)
#4 - Two twins (2nd Floor)
#5 - Queen bed, private bath (Guest House 2nd Floor)

BATHROOMS:
#1 - Primary Bath, shower (1st Floor)
#2 - Private Bath, shower (2nd Floor)
#3 - Shared Bath, tub & shower (2nd Floor)
#4 - Shared Bath, shower (Lower Level)
#5 - Guest House - tub & shower (2nd Floor)
#6 - Half Bath (1st Floor)